Fri, Oct 22nd at 5:30 PM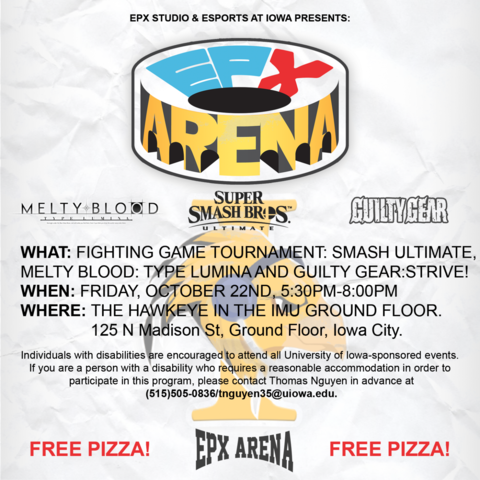 Free and open to the public featuring tournaments, free pizza, and prizes!
EPX Arena is an event where a multitude of tournaments are played! Come join us to play different fighting games such as Super Smash Bros Ultimate, Melty Blood: Type Lumina, and Guilty Gear: Strive in a classic tournament style. Playing competitively not your thing? No problem! Come to enjoy some free pizza, socialize with like-minded people and watch some of the best players Iowa has to offer. We hope to see you there!